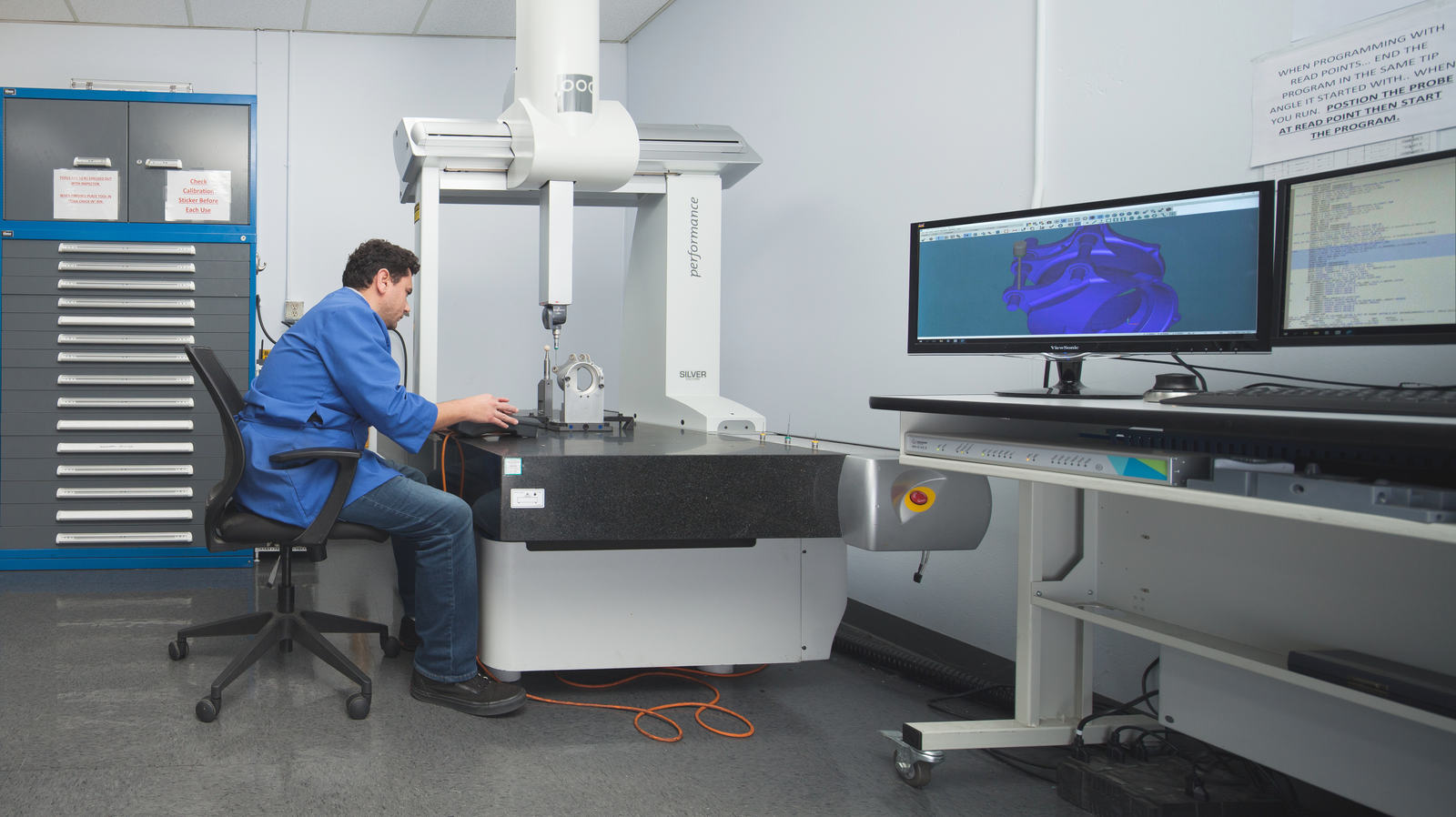 Quality Control
AS9100 REV D certified QMS
Quality Management System
We have developed a QMS to ensure that our customers' requirements are met. Our QMS is certified to AS9100 REV D (view certificate).
S.P.C methodologies are also integrated into our manufacturing processes. This aides us in delivering the highest quality components.
Our quality department is equipped with a Brown and Sharpe Silver Edition coordinate measuring machine which allows us to achieve the highest accuracy possible. This machine features a motorized probe head and thermal compensation software to ensure top performance.
In addition, our Keyence Instant Measurement System allows us to take faster, easier and more reliable measurements. The Keyence IM is capable of measuring up to 99 dimensions on multiple parts in seconds.