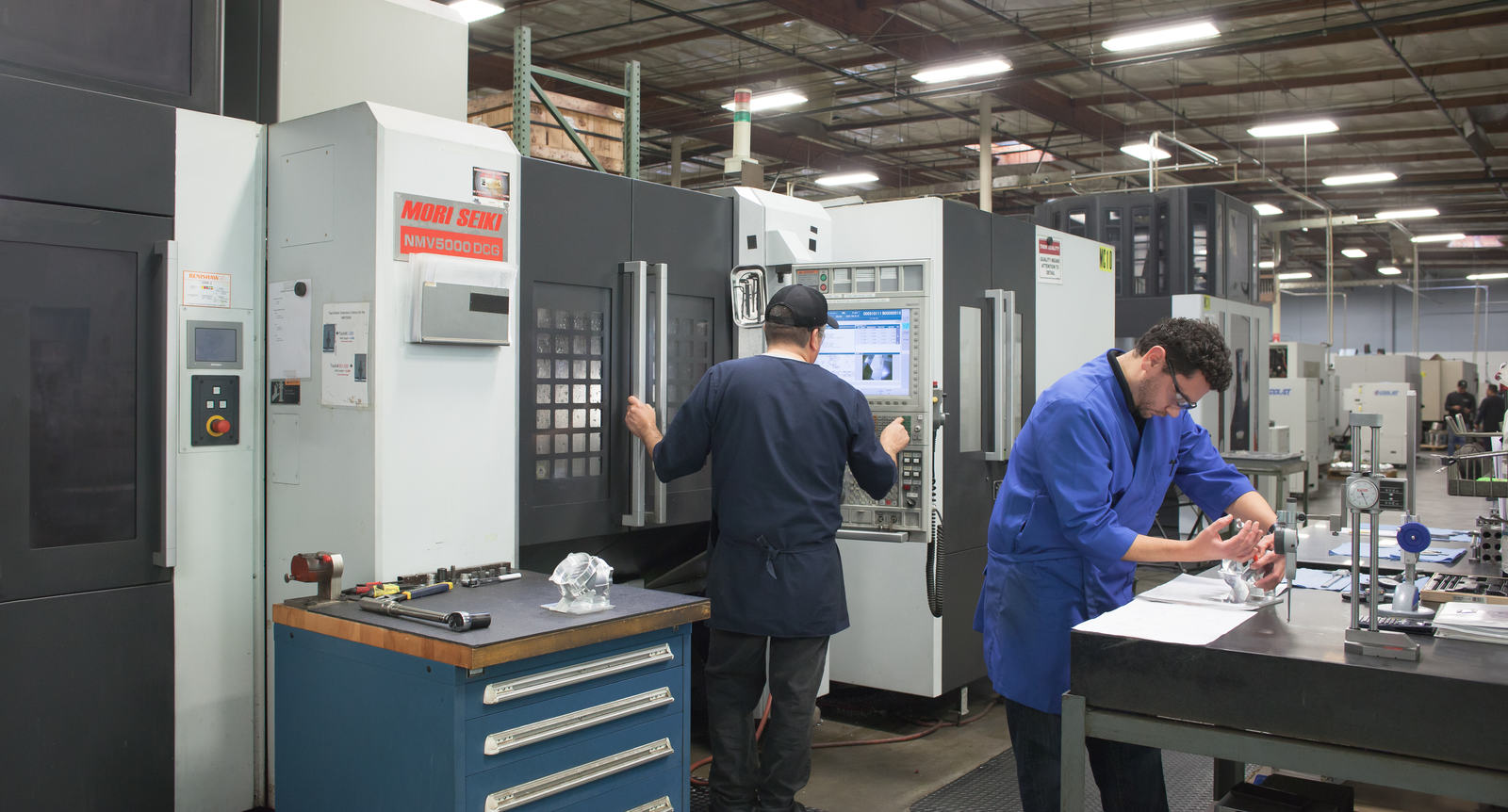 Mills
Ronlo operates high-precision CNC milling centers with 5-axis capabilities.
At Ronlo Engineering, we truly believe that to continue to be a competitive company in the marketplace, investment in the future is a requirement.
Our multi-axis Mori Seiki (pictured) enables us to deliver products with reduced lead times and to the highest quality standard possible. With a high capacity tooling magazine and multiple pallets, this machine requires minimal change over and manufactures a wide variety of complex products.
CAPABILITIES
We have many years of experience in producing medium to high volume parts to very close tolerances, and expertise in the machining of most materials, including forgings and castings.
Employing a variety of machining centers and with the utilization of Espirit CAM system, we can manufacture a diverse range of products to suit the needs of our customers.
Tool Presetting
Our Zoller Smile 600 universal tool presetting and measuring machine guarantees maximum repeatability and minimizes setting errors by direct transmission of tool data to the machine.